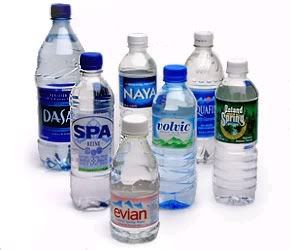 The Story-of-Stuff Lady, Annie Leonard takes on the thorny issue of bottled water,[1] in the below clip: 'The Story of Bottled Water, released on March 22, 2010 (World Water Day) employs the Story of Stuff style to tell the story of manufactured demand—how you get Americans to buy more than half a billion bottles of water every week when it already flows from the tap. Over five minutes, the film explores the bottled water industry's attacks on tap water and its use of seductive, environmental-themed advertising to cover up the mountains of plastic waste it produces. The film concludes with a call to take back the tap, not only by making a personal commitment to avoid bottled water, but by supporting investments in clean, available tap water for all. Our production partners on the bottled water film include five leading sustainability groups: Corporate Accountability International, Environmental Working Group, Food & Water Watch, Pacific Institute, and Polaris Institute'.
That was then, meaning 2010, but this is now, in other words 2011 on its way to 2012: 'The United States isn't broke; we're the richest country on the planet and a country in which the richest among us are doing exceptionally well. But the truth is, our economy is broken, producing more pollution, greenhouse gasses and garbage than any other country. In these and so many other ways, it just isn't working. But rather than invest in something better, we continue to keep this 'dinosaur economy' on life support with hundreds of billions of dollars of our tax money. The Story of Broke calls for a shift in government spending toward investments in clean, green solutions—renewable energy, safer chemicals and materials, zero waste and more—that can deliver jobs AND a healthier environment. It's time to rebuild the American Dream; but this time, let's build it better'.
The 20th century was the American Century, we are told, and the 21st will be the Chinese, rumour has it . . . but staying in the U.S. and ignoring the Chinese-owned American debt, Annie Leonard emphatically declares that "We're not really broke—our public money has just been hijacked. Our new film, The Story of Broke, shines a light on the dumb choices our elected so-called leaders are making with our money: handing out tax breaks for oil companies reaping record profits; paving public roads that only go to one place—a new Walmart; granting permits to mine public lands at prices set in 1872; cleaning up toxic messes made by giant chemical companies; and offering public funds for corporations building nuclear reactors and other risky ventures. Here's how it's supposed to work in a democracy: Every year, you and I pitch some of our money into the shared public account. Our government is supposed to use this money for the public good: public safety, education, environmental protection, and helping those in need. Some public money also gets used to help businesses—to encourage job creation or spur technological innovation, for instance. I'm all for the government using some of my money to help businesses grow and innovate – as long as I and my fellow citizens also benefit. Unfortunately that's not always what happens. And we usually don't see it happening because most of the handouts take the form of hidden subsidies – tax breaks, government contracts, access to public land and water. If a member of Congress came to your house and asked for money to build a garbage incinerator in a low-income neighborhood, to mine uranium near the Colorado River, or boost the balance sheet of an oil company that just posted record profits, you'd tell him to get off your lawn.  But thousands of lobbyists in Washington and billons in campaign contributions keep the subsidies flowing – and hold America back from the sustainable economy of the future. So as we balance our personal bank accounts each month, let's remember that there's a whole other pot of money we're responsible for as well. It's both our right and our responsibility to help determine how that money is spent and we should be making sure it's helping build a better world. We know that a better future is possible—that we can make Stuff in ways that are safe and healthy and fair. We know that clean energy and non-toxic chemicals exist. Better alternatives have been around for decades. It's high time we gave a leg up to the kinds of cleaner, healthier industries we need for the century ahead. It's time we put our money behind businesses that will help build a better future. That means stepping out of our consumer selves and occupying our citizen selves. It means reminding ourselves and our governments of the power we have when we unite as citizens. That's why what was happening in Oakland and other cities last week was so exciting. Because together, getting out of the shopping mall and into the streets, we do have real power to make a better future. And we have enough money to get started right now".[2]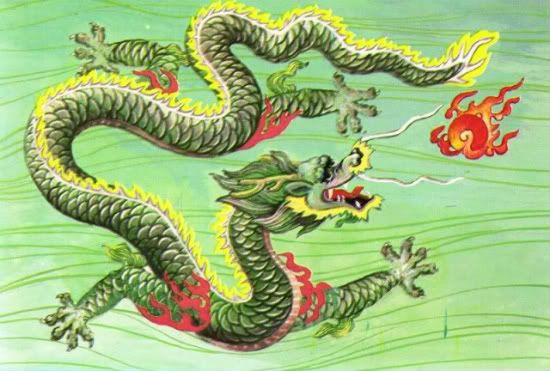 In fact, turns out, as explained by Business Insider's Vincent Trivett, it is not really the Chinese who are holding the great bulk of U.S. debt: 'Hong Kong, Caribbean Banking Centers, Taiwan, Brazil, Oil Exporting Countries (OPEC), Mutual Funds, Commercial Banks, State, Local, and Federal Retirement Funds, Money Market Mutual Funds, the UK, Private Pension Funds, State and Local Governments, Japan, U.S. households, China, The Federal ieserve, Social Security Trust Fund', and he ends his survey by stating that "[i]n all, the Treasury owes foreigners and foreign governments $4.514 trillion dollars . . . But [, that] Americans own most of their own country's $14,342,909,569,328.74 of debt".[3]  Trivett points out that the Chinese own but 8% of the U.S. debt burden.