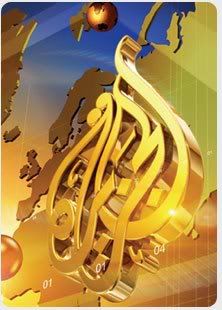 Barak Obama, the US president, has opened the G-8 meeting at his Camp David retreat, just outside Washington DC. Europe's financial woes are expected to dominate a summit of the world's most industrialized nations. Al Jazeera's Patty Culhane reports (18 May 2012).
Thirty seven years ago as the world grappled with a major economic crisis, leaders of six of the world's biggest economies gathered inFrance. Henry Kissinger,US secretary of state at the time said the G6 would give people a sense they are masters of their destiny and be a bulwark against the blind forces beyond their control. In the intervening years the six has become eight with theUS, Britain, France, Italy, Germany and Japan joined by Canada and Russia. And as the eight leaders congregate at Camp David outsideWashington, the agenda is similar to 1975 – economic crisis. As the Eurozone threatens to implode, fevered discussions are expected on how much pain should be inflicted in order to preserve the financial order (19 May 2012).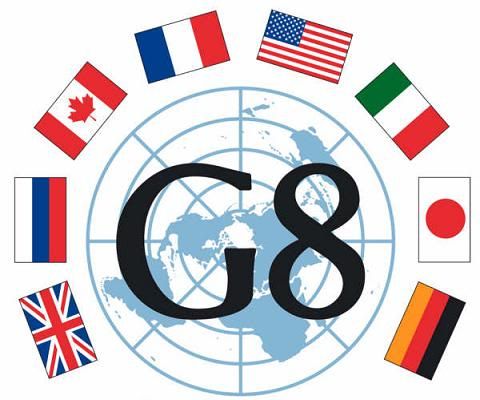 President Obama and assorted world leaders will be having a busy weekend. Following the Camp David session, they will travel to Chicago to join other NATO members in a summit that is meant to find a face-saving way out of Afghanistan.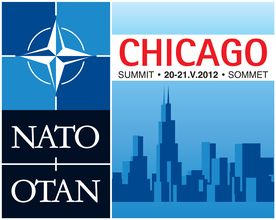 NATO employs YouTube to spread its propaganda message in a very effective way, as illustrated by the series of short video clips entitled the Road to Chicago Series: This instalment of the Road to Chicago Series takes us toPittsburgh,Pennsylvania where we join Highschool students as they learn about NATO during a history lesson. We find out what they believe is the top security threat of the future (17 May 2012).
 In the final episode of our Road to Chicago series we've arrived inChicago where we meet up with university students for a debate about theSummit and the future of theAlliance (19 May 2012).
And finally: as NATO leaders make their way to Chicagofor the upcoming  NATO Summit, protests have already begun. Activists are gathered in the city centre to rally and raise awareness of their cause (19 May 2012).

And then, there are people like Rick Rozoff whose active criticism of NATO has been going strong for years, as documented on his blog Stop NATO: "Stop NATO started in 1999, a watershed year according to Rozoff, when NATO launched its first war, a 78-day bombing campaign against Yugoslavia. That's the point at which NATO moved beyond its posture as a strictly defensive organization protecting its members' territories to become "an active war-making organization" – and when promises of post-Cold War demilitarization and a "peace dividend" were betrayed, he says. Since then NATO has conducted wars in Asia and Africa – a brutal ten-year slog with heavy civilian casulaties in Afghanistan, NATO's first ground war, and a six-month bombing campaign in Libya. Despite the unprecedented presence of 150,000 troops from 50 nations (including NATO members and partners) waging war in a single, relatively small country, Afghanistan is widely viewed as a defeat for the alliance", as related by the Newstips Editor Curtis Black.[1]  He continues thus: the "Chicago summit will deal with transitioning to a new phase of involvement in Afghanistan, further integrating the forty NATO partner states that participate in the alliance's wars, and upgrading the alliance's military capabilities.  NATO is expected to announce that its European interceptor missile system has achieved initial operational capability".[2]
This Missile Shield really is NATO's opening move in the current chess game that is the New Cold War, as I argued some time ago.[3]  Black elaborates that "[w]hile touted as a defense against attacks from North Korea or Iran, the missile system seems to be aimed at Russia [and China, or the SCO], destabilizing the continent's nuclear balance and ratcheting up tensions".[4]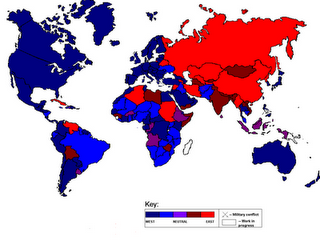 ---