Secretary of State Clinton introduces President Obama to give his speech on the current events in the  Middle East in the Benjamin Franklin Room in the State Department, as a kind of  up-to-date counter-piece to his 2009 Cairo speech. Quite naturally, the President at first deals with the execution of Bin Laden and the fate of that shadowy organisation known as Al Qaeda, before delving into the recent events in the Middle East and North Africa that have now been termed the Arab Awakening or Arab Spring. Barack Obama employs these events as a way to reiterate his theme of change and hope, and  how America will now deal with the rest of the world in the multi-polar world of the 21st century.
"There must be no doubt the U.S. welcomes change that advances self-determination and opportunity. . . . We have a chance to pursue the world as it should be .  . . It was the people themselves who launched these movements, and it's the people who must ultimately determine their outcome".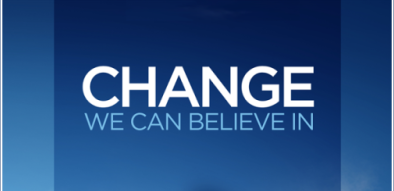 And here is Megan Murphy presenting multiple-sourced stories on the Obama speech and other relavent events occurring simultaneously.