The SOAS historian Dr Benjamin Fortna in the I.B. Tauris TAC – Middle East Catalogue says this about Ottomans looking West? The Origins of the Tulip Age and its Development in Modern Turkey: "This study will change the way in which the ostensibly seminal Tulip Period is seen by historians . . . an important publication".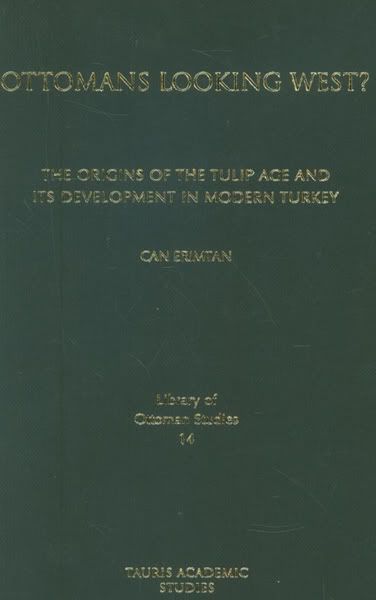 The "Tulip Age", a concept that described the beginning of the Ottoman Empire's westward inclination in the eighteenth century, was an idea proposed by Ottoman historian Ahmed Refik in 1912. In the first reassessment of the origins of this concept, Can Erimtan argues the "Tulip Age" was an important template for various political and ideological concerns of early twentieth century Turkish governments. The concept is most reflective of the 1930s Republican leadership's attempt to disengage Turkey's population from its Islamic culture and past, stressing the virtues of progress, modernity and secularism. It was only the death of Atatürk in 1938 that precipitated a hesitant revival of Islam in Turkey's public life and a state-sponsored re-invigoration of research into Turkey's Ottoman past. In this exciting reassessment Erimtan shows us that the trope of the "Tulip Age" corresponds more to Turkish society's desire to re-orientate itself to the Occident throughout the twentieth century rather than to early eighteenth-century Ottoman realities.
And, if you want to, you can look at some of its pages and even buy the book on amazon.com.